Become A Freelancer Today
Master the art of client acquistion and growing a profitable freelance business.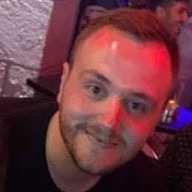 "The content exceeded my expectations massively...I'm 3 courses in and already feel like I've got my moneys worth. I thought there would be some good stuff I'd take out of it but I'm having to pause the video every 10 seconds to take notes!"
- Jaimie, Software Team Lead, Rolls Royce

"I reached out to Brandy while she was initially developing freelance school. She gave me great advice to branch out into freelance work while still in school and feel confident in charging rates that matched my skill set. After speaking with her, I had my first 3 paying clients within 2 weeks. Freelancing is about putting yourself out there, acquiring skills and experience, and not being afraid to fail."
- Katelyn, Student & Freelancer
Freelancer School Courses